Jun 12, 2020 11:43 AM Central
Taking some "me time" is something I always used to brush off and ignore. I viewed it as pointless, that is, until I learned the hard way that everyone really does need it. After speaking with my doctor and multiple therapists, I learned that taking time to rest and let our minds settle is so important for our health.
Keep reading to learn why we all need to take a little "me time" and learn some easy ways to make that happen. Also don't miss the recipe I included – my favourite bath soak recipe that's perfect for an easy night of self-care. I even shared a little hack I have for any essential oil lovers out there.
---
WHY: Not Just a Lazy Day
Taking "me time" means spending time relaxing on your own rather than working or doing things for others. It's meant to be an opportunity to reduce stress, restore energy and give our brains a break! Also, ladies, let's not forget that men need this time as well. Their mental health is just as important!
WHAT: Enjoy, Relax, Revitalize
If the purpose of taking this time for ourselves is to relax and restore, then we should be thinking of activities and practices that aid in relaxation and revitalization! Also, it's important that you choose to do something you enjoy! Some ideas include sitting down with a cup of tea, reading a book, going to the gym or taking a bath.
HOW: Baby Steps & Scheduling
Sometimes taking "me time" is easier said than done, but it can be done! Start small and take baby steps, even if it means starting with just five or ten minutes to yourself here and there. Also, try scheduling in "me time" just like you would a doctors appointment, and don't be afraid to say no when you're feeling overwhelmed!
---
DIY Bath Soak Recipe
This luxurious bath soak will have you scheduling in countless self-care dates with yourself! The best part? Not only does it smell divine, but it's also super easy to make! I'm talking 5 minutes or less, no mess! Just follow these steps;
Ingredients
½ cup Epsom salts
2 drops Frankincense EO
2 drops Lavender EO
2 drops Northern Lights Black Spruce EO
Directions
Add Epsom salts to a glass bowl.

Add oils.

Stir well.

Add soak to your bath by slowly dissolving the mixture under running tap water!

To store, keep in a sealed glass container.
*Please keep in mind that it's important to only use high quality essential oils for topical use. I get mine from a company that has dedicated 30+ years research and billions of dollars towards quality control. If you'd like more information, never be afraid to reach out!
---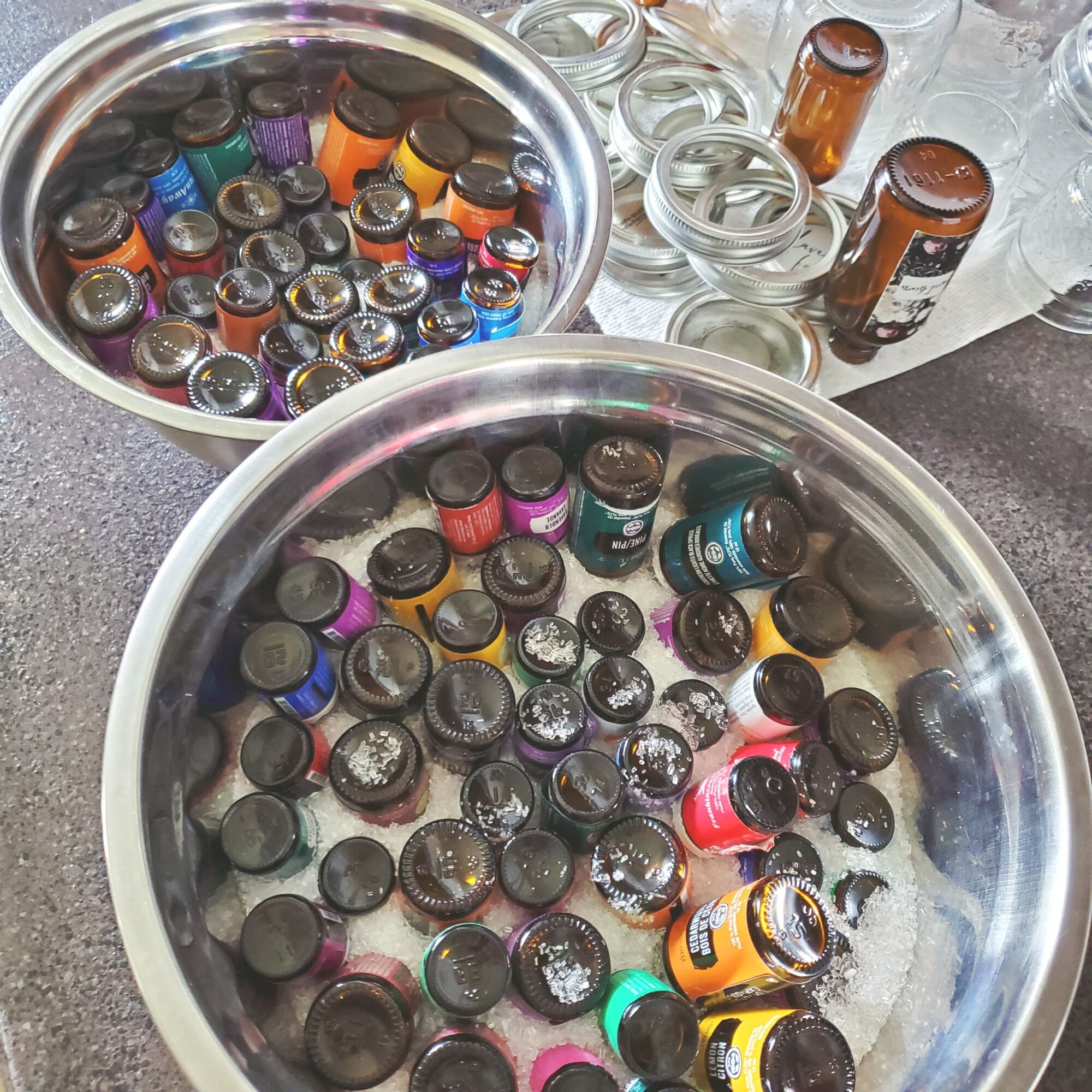 OILY HACK: Use those empties!
Don't throw your empties away! Remove the lids & dropper tops, let them sit upside-down in a bowl of Epsom salts for 24-48 hours, rinse, and reuse. Not only will you have spare bottles to make rollers with, but you'll also have a new bath soak to try out! Simply stir the epsom salt/oil mixture well and store in an airtight, glass container!
---
Is scheduling in time for yourself something you do regularly? If so, I'd love to hear any tips or tricks you may have, plus hear what your favourite thing to do is! Share your feedback in the comments.
Looking for something to do when you're taking your "me time"? Check out my free Boost Your Mood Survival Guide for some great ideas!