Aug 21, 2020 12:03 PM Central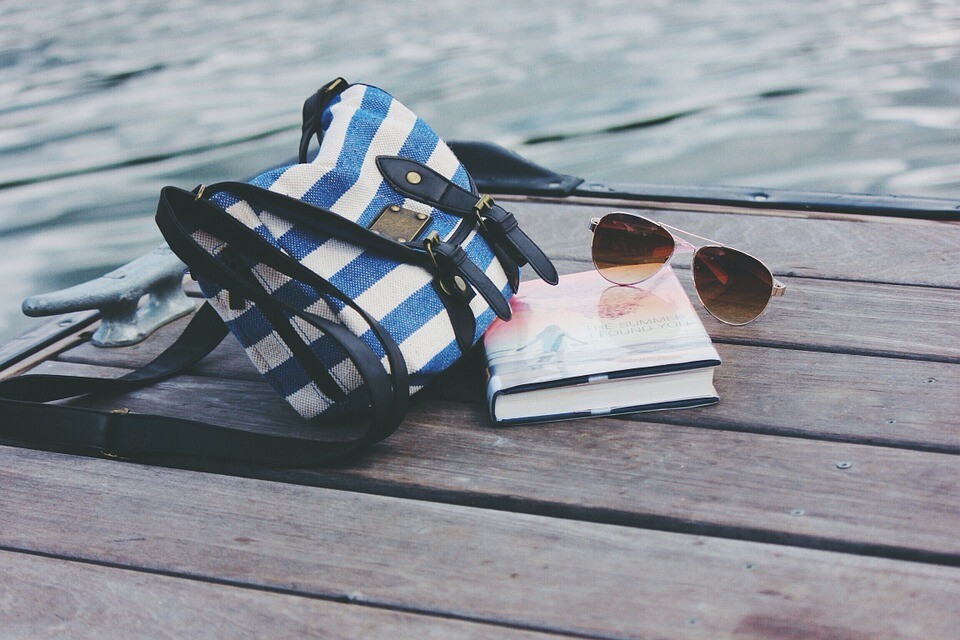 You know it's a good personal development book when it's full of dog ears, and there's underlines and notes on almost every page. Especially when that's you holding back.
If you haven't read the 5 Second Rule by Mel Robbins yet, stop what you're doing right now, click here and order it. I promise you it will have an extremely positive impact on your life.
If you'd like to learn more about it, why I'm so obsessed with this rule, and why you need this book, keep reading! I've even included my favourite paragraph from the book at the end of this post!
---
1. It Only Takes 5 Seconds.
Of course, you need to use the rule more than once for it to have any kind of serious impact on your life, but 5 seconds here and there? Anyone can make time for that! This rule is so easy. Almost too easy to be true. Thankfully that's not the case.
2. It's Backed by Science.
Mel did lots of research before writing this book. She consulted and read studies from multiple professionals, and even quotes and references them quite often. Mel learned exactly why what she was doing was helping her so much. She realized it wasn't just a fluke, but rather a tool that anyone could use to improve their lives. If you want to learn more about the science behind it, I highly suggest buying the book!
3. It's an Easy Read.
I just recently started reading again after struggling with my focus for a few years, and this was a great book to dive back in with! I literally couldn't put it down most of the time. If I didn't have such a busy schedule, I would've finished it within days. There are inspirational quotes, life coaching, mindset advice, scientific information about how our minds work, heartwarming stories from people who have used the rule themselves and so much more!
4. Use It Anytime, Anywhere.
It's hard to explain without rehashing the entire book, but everyday we're presented with multiple opportunities to use the rule. You can use the rule when you're scared, feeling unmotivated, feeling the need to speak up for what's right, or even when you're just struggling to get out of bed. The possibilities are endless! The best part? Every time you use the rule, you're slowly building confidence within yourself, even when it's just getting out of bed or finishing your to-do list. Let's be real, doesn't crossing that last item off the list feel so good?
5. It Pushed Me to Write This Post.
I'm used to blogging about mental health, wellness, self-care and those sorts of things. Book reviews are, well, rather new to me. Even blogging is rather new to me still! I knew this book would be so good for so many people because of how much it's helped me, yet when I began writing this post, I almost stopped myself. My mind started racing with thoughts of doubt. "Maybe people won't like, maybe I'll –" and that's when I 5-4-3-2-1 stopped myself and started writing. 15 minutes later and, well, here we are.
---
My Favourite Paragraph from The Book
Every single part of this book is amazing, but if I had to pick one paragraph that resonated with me the most, this would be it;
"The answers are inside of you if you have the courage to listen. You are like some other people and like no other person. You have something remarkable to share with the world. It starts with listening to what's inside of you and ends with the courage to go where it leads. Follow it."
---
Are you a fan of personal development books? I'd love to your thoughts! Share some of your favs, or what you thought about this book in the comments!
Looking for more ways to get motivated? Check out my free Boost Your Mood Survival Guide! I still refer to it regularly when I'm having trouble getting moving.