07/10/2020 08:00 AM Central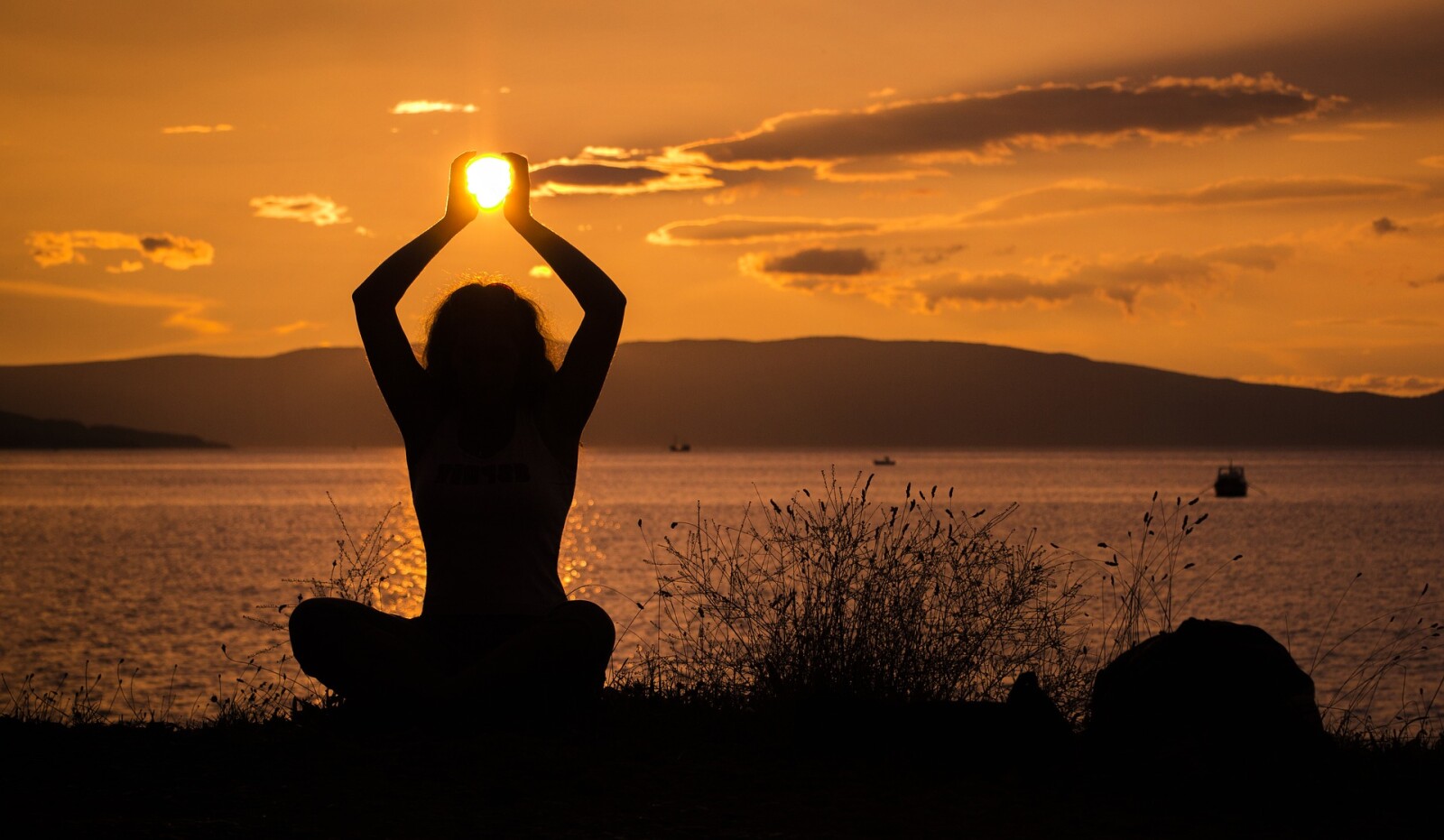 Yoga is good for so much more than just improving flexibility. It actually supports both our mental and physical health. My doctor even recommended that I practice yoga regularly to try managing my emotions and pain.
After getting the advice from my doc last Friday, I decided to dive in this week. It couldn't hurt to try, right?
Keep reading for this yoga newb's top tips, and also get a free DIY Yoga Mat Spray recipe. It makes cleaning easy, plus it'll leave beyond excited for your next session!
---
1. Find a Good Yoga Teacher
First thing's first, find a teacher who is qualified and makes you feel comfortable. It's much easier to enjoy and learn yoga when you're practicing with someone you trust, who's also experienced. There's a large variety of free videos on YouTube and great apps that will guide you through beginner poses if you're not ready to check out a class or book something with an instructor.
2. Replace Judgement With Self-Love
Make sure that you give yourself grace and accept where you're at. It's okay to have limitations, it's okay to have to work at certain poses for awhile before you really get them, and it's so important to keep mind of your specific circumstances.
3. Don't Compare Yourself With Others
This tip applies to almost everything in life, not just yoga. Instead of focusing on other's, pay attention to your own progress, your own journey. There will always be people who are more experienced than you. Yoga may look beautiful, but it's not a competition - it's a way of healing and finding unity in our mind, body and spirit.
4. Wear Loose, Comfortable Clothing
You want clothing that is going to move with your body, and stay on! Yoga stretches your body in all directions, so you don't want anything that's going to restrict your movement. Make sure you that you don't wear anything that will expose more than you want it to, and prepare to have your body bent right over at some point!
5. Make Practice Frequent
Practice makes perfect, and yes, it does take awhile to improve your yoga skills. Remember, little and often is better than occasional longer sessions of yoga. Even 15 minutes a day can make a huge difference. As you continue to practice regularly, your body will begin to feel more comfortable and familiar with the process. It will also become more flexible! I've already noticed some changes this week.
---
DIY Yoga Mat Spray Recipe
Yoga mats can be a breeding ground for bacteria. Give this easy DIY Cleaning Spray a try to make regular mat maintenance as easy as 1-2-3! Just follow these steps;
What You'll Need
1/4 cup witch hazel (I prefer alcohol free, but either or is fine)

10 drops Lavender EO

10 drops Lemon EO

5 drops Peppermint EO

3 drops Tea Tree EO

Filtered water
Directions
Add essential oils to spray bottle.

Add witch hazel.

Fill rest of way with water.

Shake well and spray directly onto mat.

Wipe clean using a towel and leave out to dry completely.

To store, keep out of direct sunlight.
---
Is yoga something you like to do? I'd love to hear about your experiences! Share your tips and thoughts down in the comments!
Struggling to get motivated for your yoga session? Get my free Boost Your Mood Survival Guide! It'll have you ready in no time.